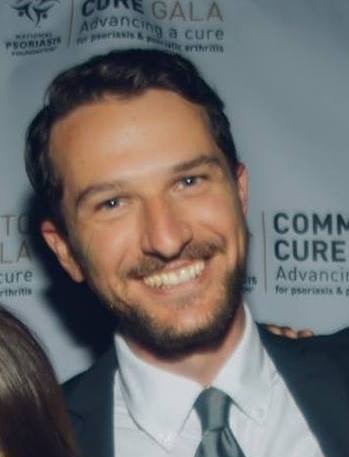 Founder/Executive Director
Trevor Davis is an arts advocate and social entrepreneur from Los Angeles. He serves as Co-Chair of the Empowerment Congress Arts & Culture Committee, which helped to incubate this framework; as Cultural Agent for the U.S. Department of Arts & Culture; as a founding Cabinet Member of USC's Institute for Theatre & Social Change; and has served on the Program Advisory Committee for Arts for LA.
While serving as Executive Director of Imaginese Productions (2011-2015), Davis co-founded the nonprofit's education programs, which developed civic leadership with at-risk youth through the arts. He also served on the Steering Committee of Artivists LA; and as Board Chair of the acclaimed Ate9 Dance Company (2015-2017). He has led workshops and been keynote speaker for the LA County Arts Commission, the LA Opera, Community Arts Resources (CARS), Harvard-Westlake, Into Action and others. In May of 2017, Trevor was recognized as one of "40 Under 40" Emerging Civic Leaders by the Empowerment Congress in partnership with the LA County Board of Supervisors and the CA State Assembly for his work as an arts advocate.
Advocacy Reference: Davis' testimony at the BOS meeting on the CEII.
Sabra Williams has received international acclaim for her work as an actor and co-founder of The Actors' Gang Prison Project, including including being named by President Obama as a "Champion of Change" in 2016, being honored with a British Empire Medal by Queen Elizabeth in 2018, and receiving the "Community Light Award," by the Martin Luther King Westside Coalition, among other prestigious awards.
As former Founding Director of The Prison Project, for thirteen years, Williams oversaw the conception and development of a program that gives incarcerated people the life-changing tools that the arts can foster. She grew the program from one California State Prison to thirteen, as well as programs in two Reentry facilities, girls Juveniles Camps and a Correctional & Probation Officer program. Willams has led powerful policy advocacy at a city, county, state and national level, working with members of Congress and U.S. Attorney General Eric Holder during the Obama years to create substantial change, shifting the narrative on the arts and advancing support for arts in corrections across the nation.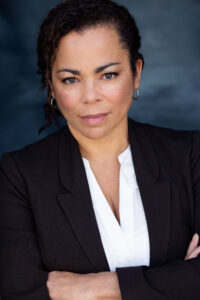 Kate Cohen Davis is Co-Founder/Co-CEO of Straight Up Films, where she produced Transcendence, directed by Oscar Winner, Wally Pfister, starring Johnny Depp, Morgan Freeman and Rebecca Hall; Jane Got a Gun, directed by Gavin O'Connor, starring Natalie Portman, Joel Edgerton and Ewan McGregor; and Shot! The Psycho-Spiritual Mantra of Rock, produced with Vice Media.
Her current slate includes Man's Search for Meaning, to be adapted from Viktor Frankl's best-selling memoir, produced with Tony Robbins; Magnificent Creatures, produced with Mike Medavoy and David Dobkin; and Imaginary Friend, produced with Jeremy Renner's company, The Combine.
She recently Co-Founded the Straight Up Impact, a social impact division of Straight Up Films, with Marisa Polvino and Pam Roy.
REACH Inspiration:
The Empowerment Congress

The Empowerment Congress is a national model of civic engagement, dedicated to bridging the gap between community leaders and their elected representatives. It is the model and precursor for the City of LA's Neighborhood Council System and countless other bodies nationwide.
The Empowerment Congress Arts & Culture Committee is composed of volunteers who come together to advocate for arts in the 2nd Supervisorial District and thoughout the county. These dedicated arts leaders fight to increase equity and inclusion across the arts and culture landscape, supporting and illuminating the rich and diverse cultural heritage of Los Angeles.
The REACH framework may never have been developed if not for the leadership of committee Chair, Marie Kellier — who pushed the committee and Mr. Davis to focus on policy development in his advocacy. This framework is a testament both to Ms. Kellier's leadership and to the power of the Empowerment Congress as an effective model for civic engagment in our communities.